Previous Post:
Custom Marble Mantel in Beverly Hills Mansion
&nbsp Next Post:
Solid Custom Marble Fireplace Mantel
If you are planning to remodel your home then you have to consider using marble to create the best fittings for your living room. It is actually a great idea to create something different for your room instead of using the same old styles such as tiles and bricks. The good thing is that there are copious types of marble designs that you can apply to your home. For instance, you can consider using the Italian marble fireplace surround or a two story limestone for marble fireplace mantel. These designs are easy to make and will last longer than tiles and other ordinary materials. The good thing about Italian marble is that it is strong.
May be you are wondering where you can get these fittings. Well, there are so many stores that sell products designed using the Italian marble. The problem with some of these stores is that they do not use the right methods to create house items. Thus, their products are of low quality and can get damaged very easily. It is advisable that you purchase fittings for your luxury mansion or high end residential apartment from reputable stores such as Marvelous Marble Design Inc. This store is well known for its amazing Italian Marble products and designs.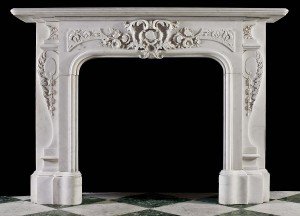 If you are looking to install a new Italian marble mantel then Marvelous Marble Design Inc. is the best place to go. They have a wide variety of Marble fittings that will give your house the amount of facelift that you have always wished for. These items are designed by the most qualified designers in the industry. You can therefore rest assured to find the exact type of limestone mantel piece for your living room. Remember, your living room should reflect your taste for style and quality. And this can only be achieved through the use of Italian marble pieces from Marvelous Marble Design Inc. To contact them dial 1-888-272-0630.