Previous Post:
Marble Fireplace Mantel
&nbsp Next Post:
Angels' Custom Limestone Fireplace Mantel
Marble fireplace mantel will be the center in any luxury chateaus . Hand carved marble  French fireplace mantle can be a focal point of custom built estate house.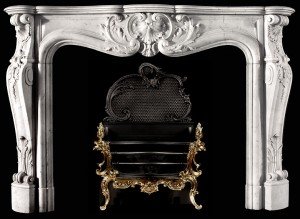 The white marble Calcutta will be one of the best material to make the French design fireplace mantel.